24 Hour Towing • Expert Auto Repair
630.665.1055
Hours: Monday- Friday 8:00am-6:00pm | Sat. 8:00 am - Noon | Closed Sunday
Electrical Systems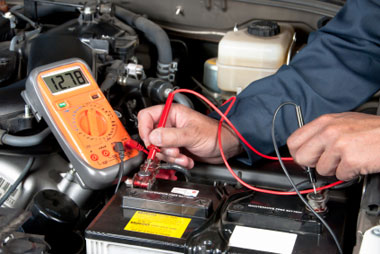 Cars are becoming more and and more computerized and electrical than ever before. With this complexity comes more potential for failure.
J&C Central specializes in complete auto repair and maintenance and that includes the often difficult to treat electrical system. Our professionally trained mechanics have the tools to hone in the source of the problem, and have the experience to know how best to complete the repair while keeping costs down. Many common problems we regularly fix are:
Battery terminal problems
Dashboard warning lights with corresponding sensors
Computer Error code diagnostics
Automatic locks, doors and window malfunctions
For more information or to schedule an appointment, please contact us.