24 Hour Towing • Expert Auto Repair
630.665.1055
Hours: Monday- Friday 8:00am-6:00pm | Sat. 8:00 am - Noon | Closed Sunday
Brake Service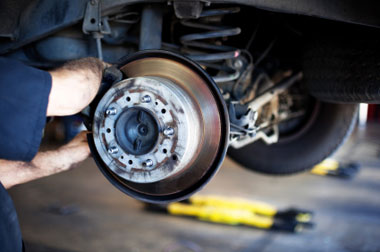 Brakes are essential to safe driving. So isn't it essential to find someone with a proven track record for brake repair and service? J&C Central has been servicing and repairing brakes for over 30 years with its competitive prices and expert repairs. Whatever your problem, whether its precautionary or reactionary (hopefully not), J&C Central will identify your exact brake needs and will get you back on the road with confidence. We commonly service many various brake issues, including:
Soft brake pedal
Constant need to "pump" the brake pedal
Squealing sound when applying the brakes
Brake light repair and replacement
Brake fluid replacement and brake line repair
For more information or to schedule an appointment, please contact us.